namastescop
has
posted
many pictures from a gallery exhibition dedicated to
Fyodor Hitruk
(or Khitruk, creator of the
Russian Winnie-the-Pooh films
) that opened recently in Moscow.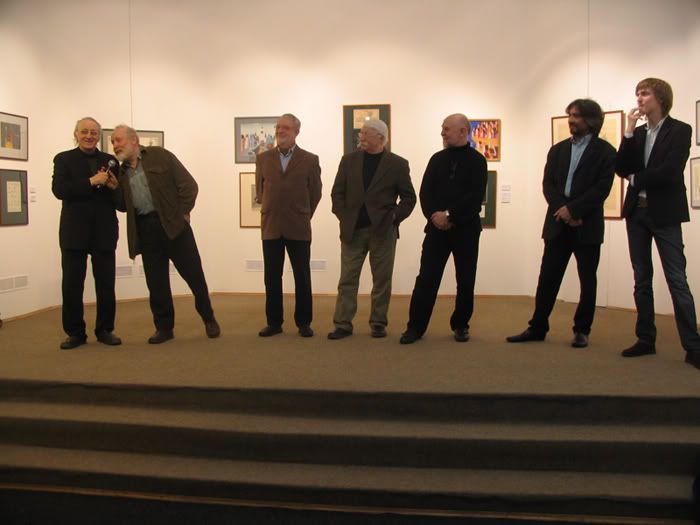 From left to right: Naum Kleyman, Yuriy Norshteyn, Vladimir Zuykov, Eduard Nazarov, Boris Pavlov, Mikhail Aldashin (
aldashin
), Pavel Shvedov (
tea_elf
).
Fyodor Hitruk himself could not come, on account of being 91 years old.
Click here for many more photos of interesting things, such as original production art
, as well as an audio recording of the speeches for those who understand Russian.
UPDATE 09/02/09: Mikhail Aldashin has posted a video on Youtube of Yuriy Norshteyn and Eduard Nazarov talking at the event: